Contextual Advertising
For socially conscious brands.
Exceptionally safe. Fully transparent.
10 +
Pro-social news segments
150 +
Million impressions available daily
90 %+
Page-level precision
6592 +
Categorized news sources
OUR METHOD
How we build news segments
The key is in the concept
Each socialcontext news segment first starts with a definition — a concrete codebook. These definitions are based on academic literature and approved by professors who study fields including racial, gender and LGBTQIA+ equality.
After we all agree on what types of news content should match each news segment we build, we find dozens of examples that fit our definition. We then share the examples with our analysts and teach them how to identify news that match these definitions.
We read news and annotate it
Each socialcontext segment is the product of tens of thousands of human annotations. We read news content from over 4,000 U.S. publisher domains.
Credible news, hyperpartisan news, and fake news: it's all labeled by our experts. To date we've labeled over 100,000 articles by hand, and we're not stopping there. Each socialcontext segment is updated regularly to ensure our algorithms understand current news.
Deep learning with semantic context
Each socialcontext segment  only released when its classification performance metrics reach academic peer-review standards, typically a blended F1 of .90 or higher. While some contextual providers like to focus on accuracy, the truth is most contextual advertising segments have high accuracy. It's easy to game accuracy. What matters is the precision and recall of positively identified articles. At socialcontext, we report all relevant metrics and give honest feedback about our models. The result is article-level news intelligence with accuracy, precision and recall unmatched by current sentiment and entity recognition approaches.
Our patented deep learning approach is validated by experts and identifies articles with unrivaled precision and safety. Our AI is ethically reviewed by outside academics. We take transparency seriously and allow advertisers to see "under the hood" to understand exactly what is inside each segment we build.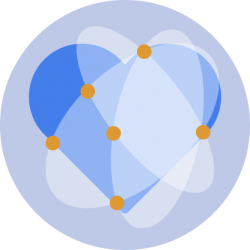 ABOUT US
Why socialcontext?
Precision: unrivaled impression-level news content prediction

Social equity: segments that brands care about, and that protect marginalized groups

Transparency: external validation that you can trust built by established professors recognized as computational social scientists
CONTACT US
Interested in reaching out?